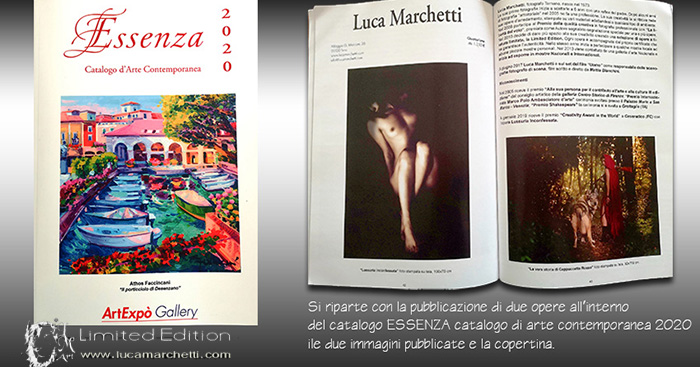 Contemporary art catalog "Essenza" created by ArtExpò Gallery
This 2020 is a difficult year for everyone, even for art. As far as possible, we tried not to to remain completely still.
While the first signs of reopening are taking place, we are pleased to present the publication of two works within the 2020 ESSENZA catalog of contemporary art.
The catalog was created by ArtExpò Gallery. Inside there are two pages dedicated to two works by Marchetti and a short biography.
You can see the whole catalog at this link