Furnishing works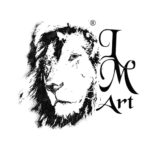 Luca Marchetti offers different ways to furnish your home, office and any other space you want with style and originality.
You can choose the furnishing works of Luca Marchetti signed LM Art through the Unlimited Edition gallery where there are over 150 horizontal and vertical works of many different genres (animals, landscapes, creatives, etc.), there are classic formats but also sixteen noni and the squares, regularly updated.
The materials
They can be printed on high quality canvas and framed on wood, but on request also on other materials, such as wood,rigid panels ready for hanging, adhesive material.
For something more original features, backlit panels, giving the possibility to choose only the panel or the complete structure.
Regardless of the material and use, all works have the registered trademark printed on them.
For any decor
Excellent in any type of furniture, they warm the environment making it unique and personalized, it is certainly easy to find the one that best reflects you, but if you need advice and suggestions in choosing the work that suits your environment and your person, Luca Marchetti is at your disposal.