Clepsydra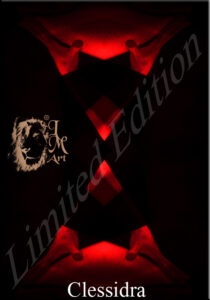 Characteristics of the work
Realized: May 2008
Size in cm: 100 x 70
Edition: 7
Quotation January 2019: 2.600,00 €
The artist's thoughts on the work
Time has multiple facets, spiritual changes that improve in one direction and inversely proportional, worse in the physical aspect …. But not the soul …
Iter
Exhibited for the first time at the exhibition Tracce 2011, in Narni; is exhibited at the 17th International Art Innsbruck fair from 21 to 24 February 2013; at the 2nd edition of Christmas Exhibition in Bologna, from 12 December 2015 to 9 January 2016; while from 2 to 18 September 2017 he was in Frankfurt at the exhibition exhibition at Paulskirche ; and from 10 to 13 November 2017 is exhibited at the 28th Exhibition of Modern and Contemporary Art ArtePadova ; from 29 September to 9 October 2018 it will be exhibited at the International Fair dedicated to modern and contemporary art ArtParma Fair; in 2021 it is exhibited at the 5th edition of Christmas Art, held in Rome at the Arte Borgo Gallery from 11 December 2021 to 4 January 2022.
Characteristics of the canvas
The works are printed on precious pictorial canvas made in Italy, optimized to ensure long life and maximum color brilliance. Resistant to sunlight.
The frame is made of a special and solid glued laminated wood, of Italian production, subjected to strict controls by experts.