The true story of a little red riding hood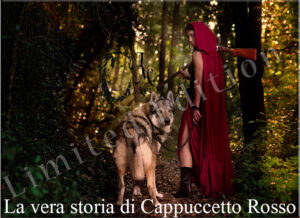 Features of work
Realized: October 2018
Size in cm: 80 x 110
Edition: 7
Quotation January 2019: 3.500,00 €
The artist's thoughts on the work
The truth has no versions…. The truth is the truth…. The problem arises when THEY tell their version.
Description of artwork
A hand that without the need of force keeps the wolf on a leash, the expession and above all the submissive eyes of the animal, the look of little red riding hood …. Who is the bad guy?
Characteristics of the canvas
The works are printed on precious pictorial canvas made in Italy, optimized to ensure long life and maximum color brilliance.
Resistant to sunlight.
The frame is made of a special and solid glued laminated wood, of Italian production, subjected to strict controls by experts.