The illegal sentence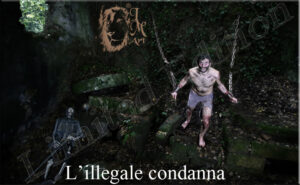 Feature of work
Realized: October 2013
Size in cm: 80 x 130
Edition: 5
Quotation January 2019: 3.800,00 €
The artist's thoughts on the work
The injustice that affects every one of us at least once in life, that unjust condemnation to someone generates a desire for redemption so much as to live longer than the jailer.
Iter
Iter
It is exhibited for the first time at the 18th Art Innsbruck , in February 2014; in June of the same year at the exhibition Arte e pensieri held in Mantua in the Il Saggio gallery;
Characteristics of the canvas
The works are printed on precious pictorial canvas made in Italy, optimized to ensure long life and maximum color brilliance.
Resistant to sunlight.
The frame is made of a special and solid glued laminated wood, of Italian production, subjected to strict controls by experts.