Flee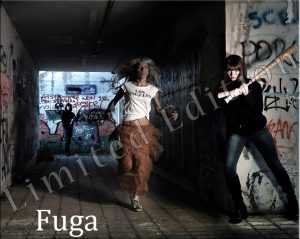 Characteristics of the work
Realized: August 2022
Size in cm: 80 x 100
Edition: 4
Quotation August 2022: 1.800,00 €
The artist's thoughts on the work
What you leave unresolved behind you find it around the corner waiting for you !!!
Characteristics of the canvas
The works are printed on precious pictorial canvas made in Italy, optimized to ensure long life and maximum color brilliance. Resistant to sunlight.
The frame is made of a special and solid glued laminated wood, of Italian production, subjected to strict controls by experts.